Hudson Restoration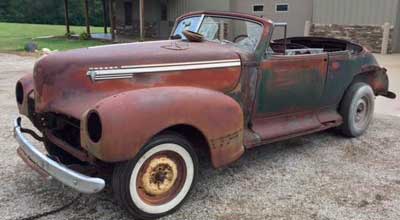 21st Century Hudson has a long history restoring Hudson cars and trucks. From Randy's 41 Coupe to Russ's latest convertible project, they have been making them look good and go fast for over 30 years.
Customers from all over the country have shipped them Hudson automobiles for major service and restoration work. They have also brought back to life numerous Hudson "barn find"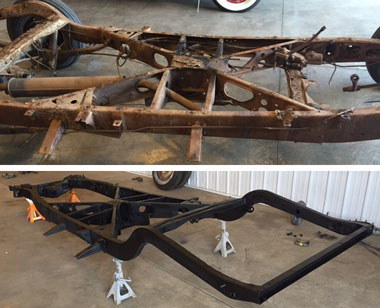 convertibles they have purchased, restored and sold.
Hudson body restoration usually requires extensive fabrication, replacing floor panels, perimeter frame members and body panel patching are common on many of the unrestored cars that come through the shop. The restoration work is done in Russ Maas's, Heyworth, IL shop where Russ and his crew service and restore the body on frame cars and trucks of the 30s and 40s, as well as the complex "monobuilt" stepdowns of the late 40s and 50s.
Their vast network of suppliers allows them to source many hard to find parts while their fabrication and machining skills produce a variety of improved original style parts as needed.
Together their engine rebuilding, machine shop, fabrication and restoration skills are what you need to bring any Hudson into the 21st Century.